Last Updated on January 23, 2022 by sandeeppote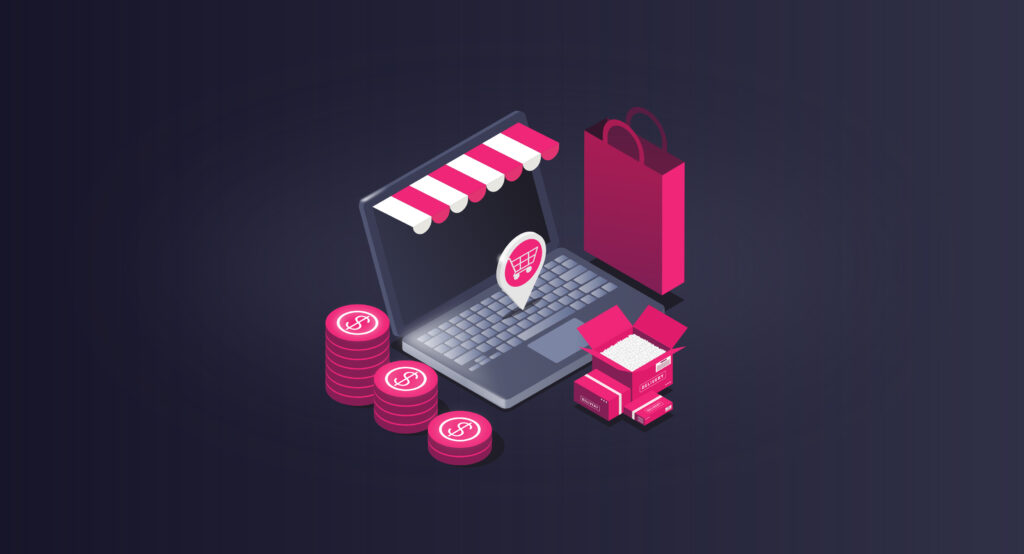 Login to the OrderCloud portal.
https://portal.ordercloud.io/login
You will be shown the Dashboard and an option to create New Sitecore OrderCloud Marketplace

Step 1 – Select Region
While writing this blog there are 4 Regions avaialble for you to select. As per the document you should create Marketplace in Us-West region by default so as to seed using headstart. If you want to use regions other than Us-West you might have to request this to OrderCloud team.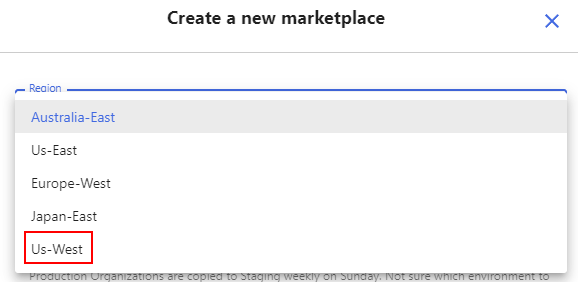 Select region Us-West from the region option.
Step 2 – Autoselected Environment
By default the Sandbox environment is selected for you to try the OrderCloud. If you want to access Staging or Production contact OrderCloud team.
Step 3 – Provide Mareketplace ID [optional]
Provide the Marketplace Id if you want to have your own name. Id's are Writable i.e. if you chose your ID OrderCloud will generate the same for you or you may let the OrderCloud auto generate the ID.
Chose the Marketplace ID
Step 4 – Provide Marketplace Name
Provide Marketplace name or description here. Click on Create Marketplace.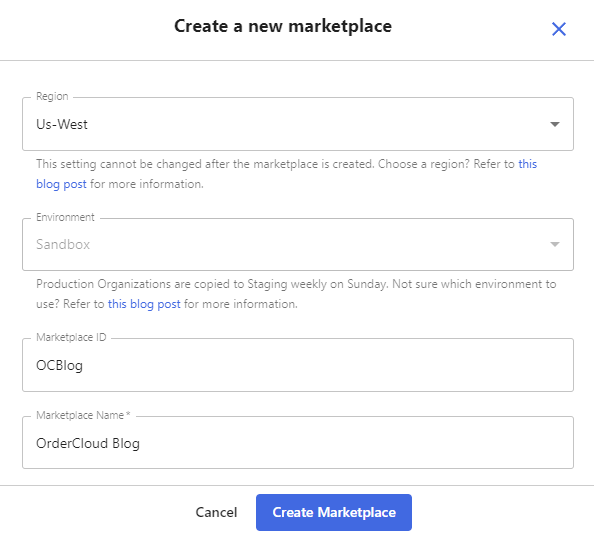 A new Marketplace will be created and you will be redirected to the Settings tab of the Marketplace with Instance details and other Basic info.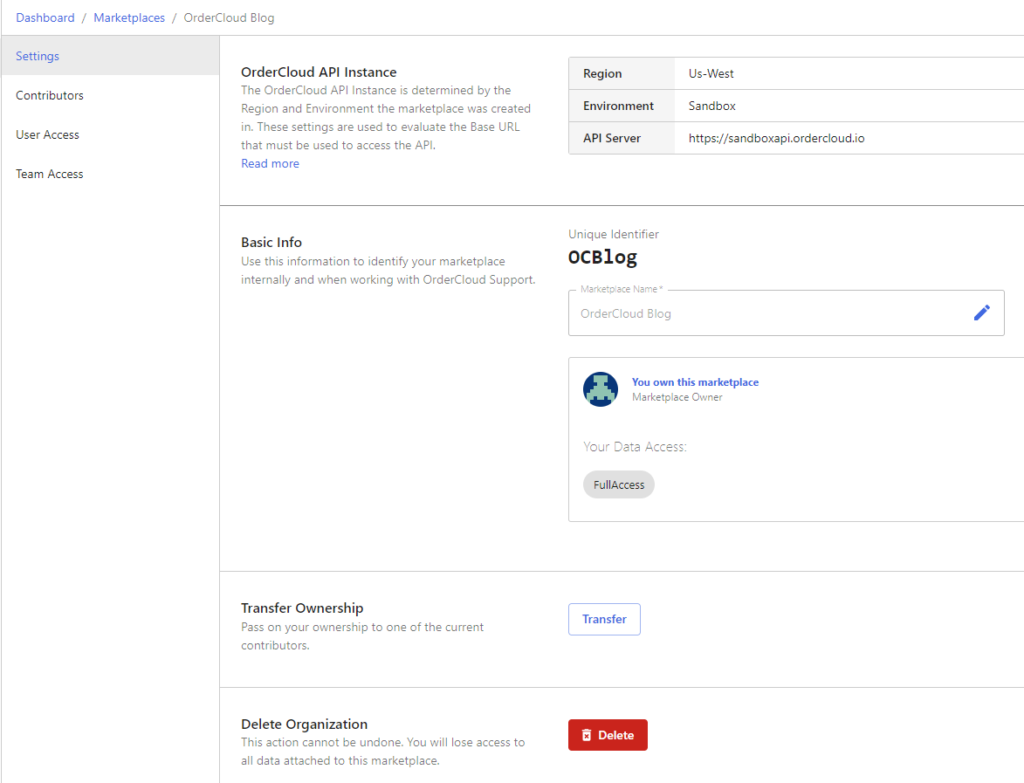 You should also see your newly created Marketplace in Dashboard

Now lets try creating a Marketplace with the same name in the same region i.e. Us-West
You can see OderCloud doesn't allow to create a new Maretplace with the same name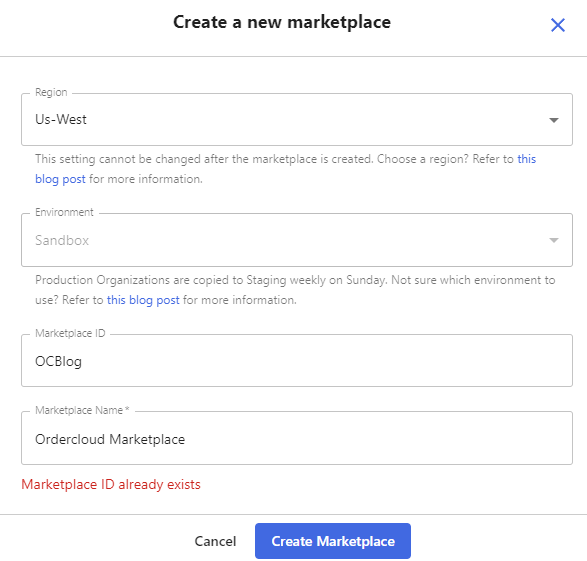 If you also try creating a Marketplace with the same name in different region it wont allow-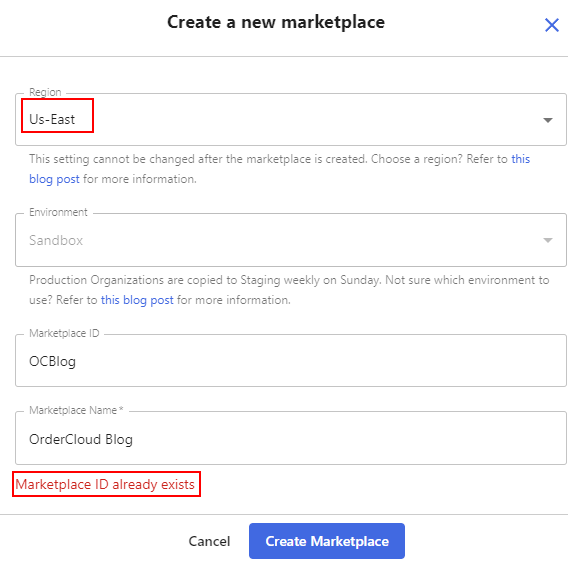 Create a new Marketplace without providing the ID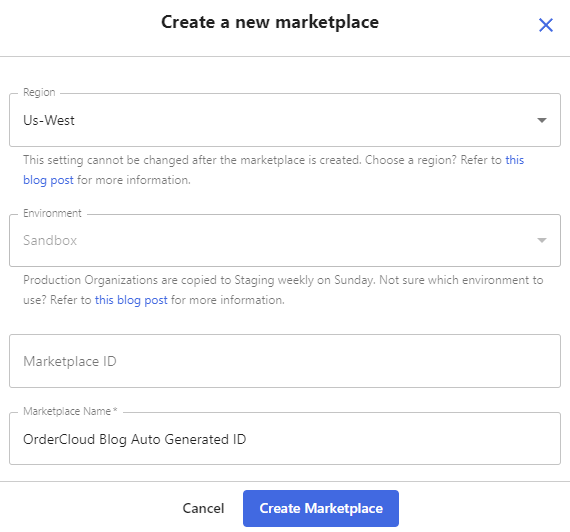 A new Marketplace is created and OrderCloud gave it a Unique ID