Last Updated on January 30, 2021 by sandeeppote
Items buckets are used in Sitecore to store millions of content items in one container but also to not load all those items in a content tree instead can be searched within the container. The items in bucket container are hidden and the parent-child relationship is lost once bucketed.
There is a lost to tell and discuss about bucket in Sitecore but to enable the content editor to know which container are item bucket can and Item bucket icon can be enabled in the Quick Action Bar to the left of the content tree in Content Editor.
To do this –
Right click on Quick Action Bar and select option Item Buckets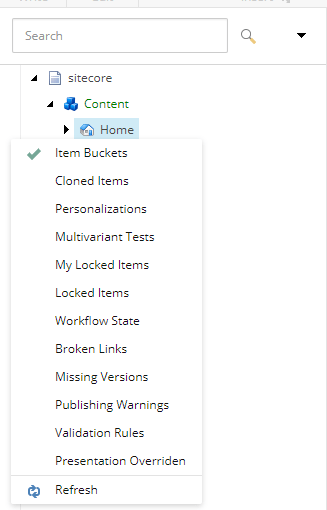 This should show a icon on Quick Action Bar for a bucketed item, in this case Airlines item is a buckatable item.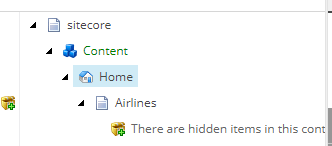 Hope this helps.