Last Updated on January 30, 2021 by sandeeppote
Each Storefront in Sitecore Commerce has its own Storefront settings and Catalog configuration. Whilst configuring multiple environment in a single Commerce instance you might come up with the layout not found error on the Product Listing or Details page.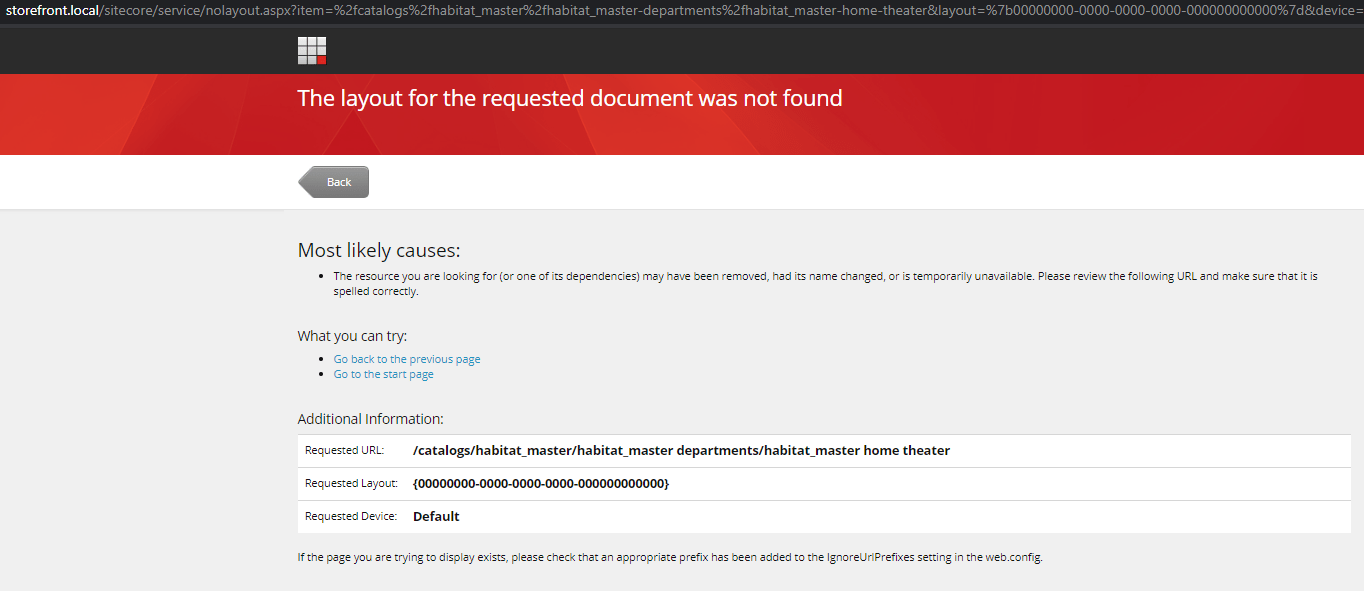 If you see the image above the path is directly been severed from Sitecore Content i.e. a direct navigation is used. To resolve this issue goto- /sitecore/Commerce/Commerce Control Panel/Storefront Settings/Storefronts/Storefront/Catalog Configuration
Uncheck Use Direct Navigation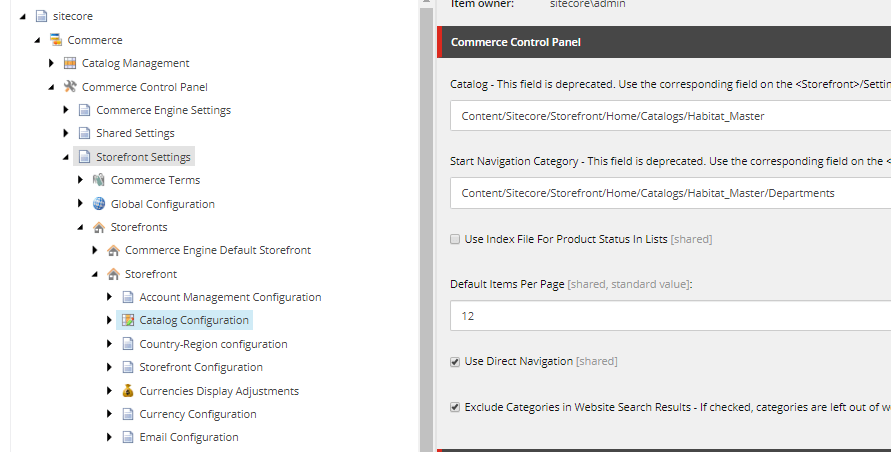 The product listing and details page should be shown.